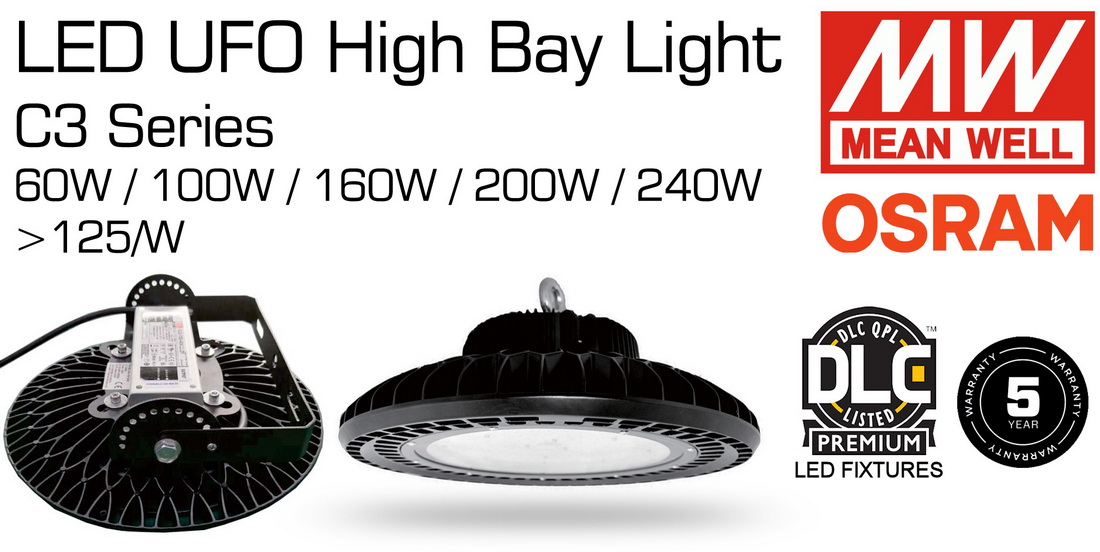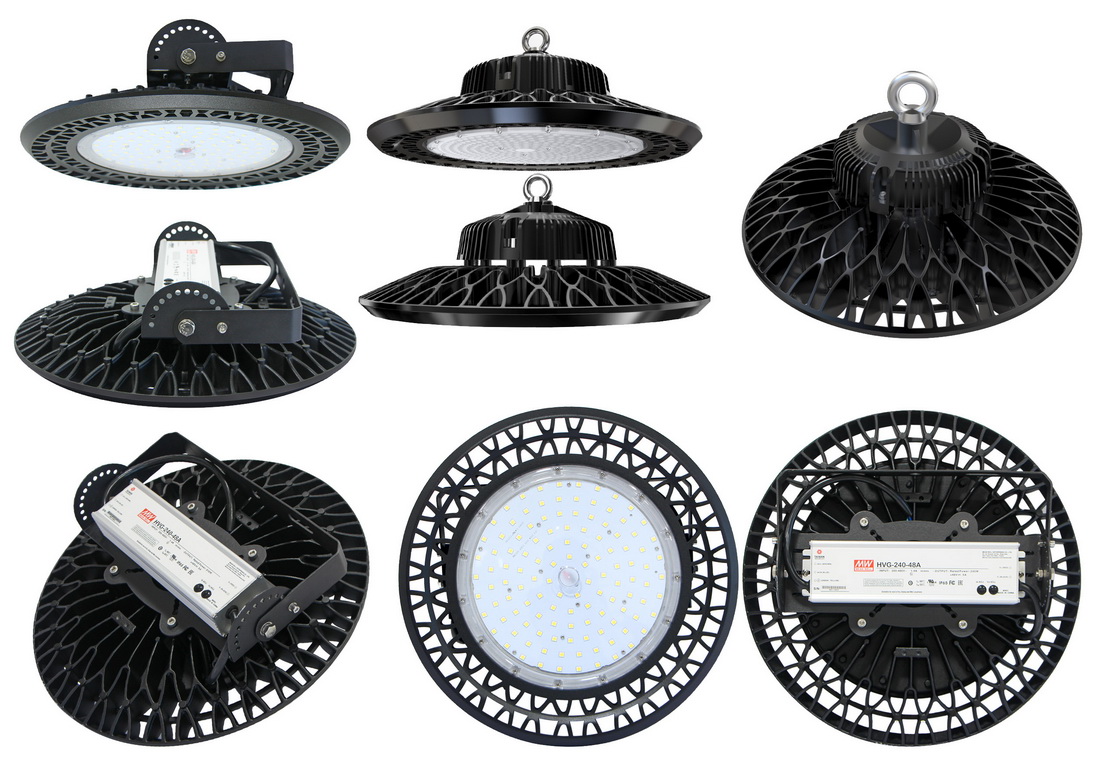 HZB Lighting manufacturer specializing in manufacturing high quality LED UFO High Bay Lighting C3 Series,led ufo high bay,ufo led manufacturer,ufo led lights,ufo high bay light,ufo led lights for sale from china. Since 2009,10 Years LED Lighting Manufacturer.
Streamline design appearance, super thin/easy installation, less weight to save your shipping cost, extremly high brightness, final finished product's luminous can reach 125~150lm/w.
Features:
• >125lm/w.
• Universal AC input 100-277Vac or 200-480Vac
• Protections: Short circuit / Over current / Over temperature.
• Meanwell driver and Osram led chip.
• 45 / 60 / 90 /120 degree option.
• Clear or diffused cover.
Advantages:
1. Lighting- Cool White /Warm White
2. High quality Lamp Housing for better environmental protection
3. Efficiency of driver 85%
4. Energy saving
5. Junction temperature Less then 65°C
6. LED industrial light applications in buildings, factory, warehouse, large
7. supermarket, sculpture, stadiums, squares, docks etc
8. Housing/Trim material: Aluminum Die cast
9. Instant Lighting on with no flickering
10. Health protection: no UV/IR, more comfortable for vision