SEALS series LED Roadway Street Lights is reliable solution that delivers substantial energy savings compared with conventional fixtures. Suitable for roadway & car park area applications.
Powered by high-power Philips LED Chips & Meanwell Driver to deliver significant efficiency benefits, SEALS series provides top-level performance, capable of saving in excess of 70% in energy consumption. Finned heat sink design enhances the heat dissipation performance in a smart way to extend the luminaire lifespan.
Many local authorities today have an outdated public lighting installation that urgently needs to be replaced, yet have only a limited budget available. We have the answer to their needs. With its compact design and modern LED architecture, SEALS series LED Roadway Street Light is a versatile, cost-effective luminaire that fulfils basic functional road lighting requirements. It is made of high-quality components that ensure long lifetime and low maintenance cost.
Benefits:
• Cost-effective LED alternative to conventional street lights
• Easy to install
• Long lifetime and low maintenance cost
Features:
• Basic, Compact design & High performance design
• High-quality components,Complete illumination across the entire roadway
• Wide choice of optics for increased application efficiency
• No external reflectors required, Low weight
• Excellent for main roads, collecting roads, and roundabouts
• Dramatic energy savings, Safe for industrial applications
Application:
• Suitable for roadway & car park area
• Traffic routes
• Residential areas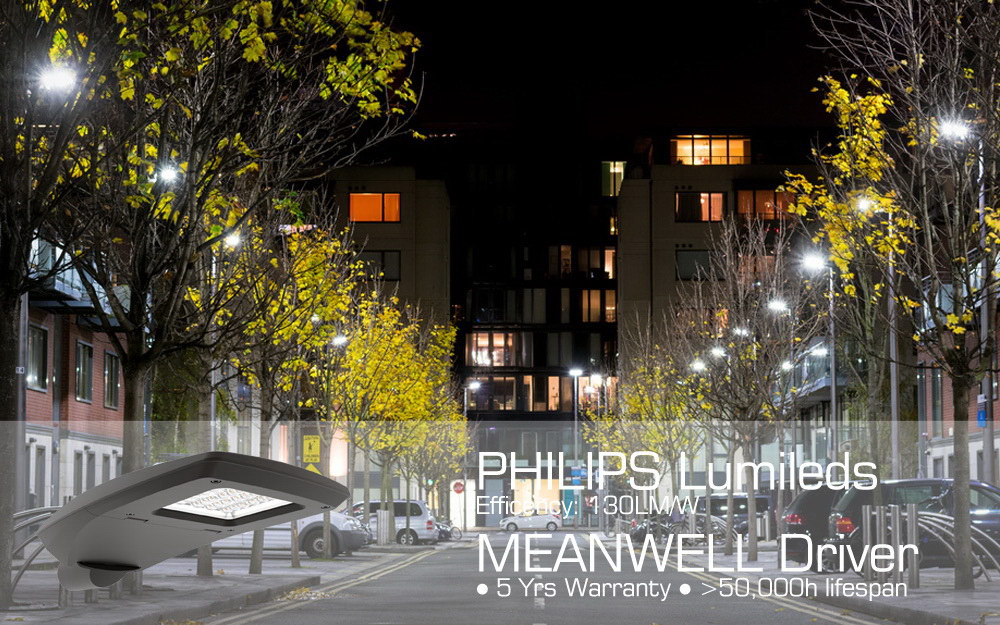 SEALS series LED Roadway Street Lighting Scene: