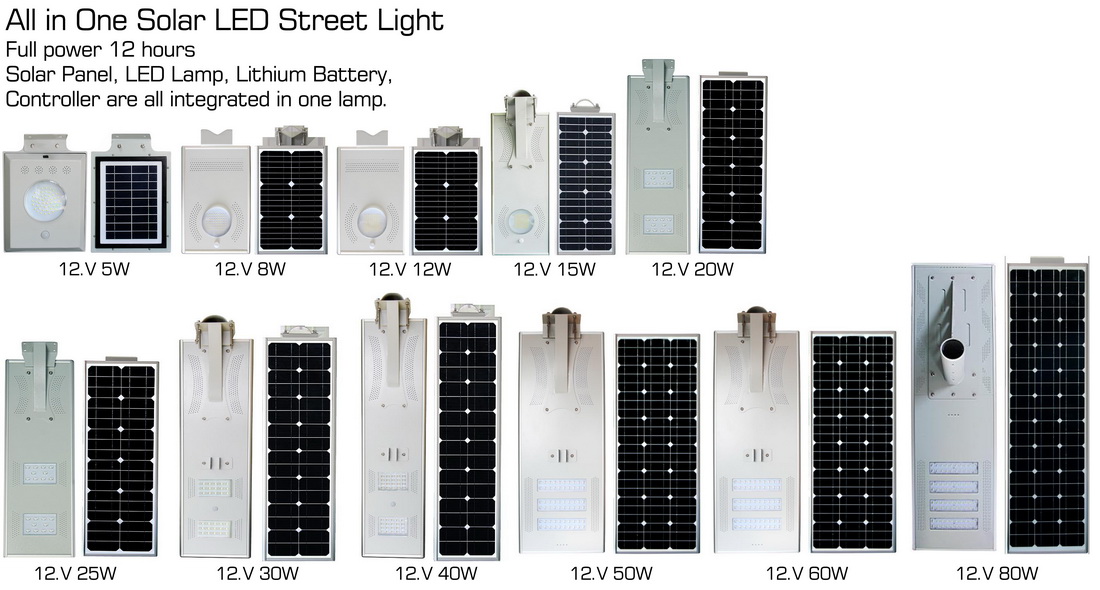 The design of the all in one solar street light comes from the inspiration and power of the universe, combined the best energy saving parts---solar panel, led lamp and special battery. With the help of the controller and PIR sensor, it realizes the functions of high brightness with low energy, long lifespan and free maintenance. At the same time, it is very convenient to ship and install. It is one of the best patent products of our company.
HZB supply best outdoor lights and all in one solar led street lighting, we manufacture led solar lights Smart design for outdoor street light,parking lot lights,excellent as an area light, parking lot light, patio light or yard light, CREE LEDs or Customized, Professional quality, elegant and versatile,buy from HZB Lighting.
Products Overview:
An integrated solar street light system which combines the green-energy parts of solar panel, LED lamp and the Li-Fe battery into a single product. This all-in-one product, together with a motion detector, offers a solution of low-energy consumption, long-lasting and high-luminance as well as free maintenance for at least five years. The intelligent controller and sensor meet different control requirements, and at the same
time, this product it is convenient in shipment (one light per box) and installation.
Products Features:
Solar panel, battery and LED lamp are all-in-one and waterproof. The shell is made from aluminium alloy,working together with waterproof and airless technology which is easy to install as there is no need of connection or wiring. Applicable for outdoors it is dustproof, waterproof, anti-static and shocking resistance.
Its high quality parts enhance the lifetime of the product to more than 9 years.Easy to be dismounted, assembled, carried and transported. A high-efficient solar panel supplies power for lithium battery which is explosion-proof and heat resistant.
High-efficient power generation, large capacity, high light efficiency, small volume, long life span, light weight and handy carrying. High quality at an accessible price.An integrated design, easy to ship and with a long service life. An all-in-one product easy to install,as well as for maintenance and replacement.
Applications:
Car parks, paths and laneways,private and public roads,gates and entrances;
Safety and security: Playgrounds, courtyards,Entrances, exits and muster areas,Outside storage areas, perimeter lighting;
Remote areas: Where wiring is not economical nor practical.